We want to make sure you're always getting the most out of your vehicle. At Peacock Alfa Romeo, our experienced service team seeks to maximize your driving experience with comprehensive maintenance and repair services capable of protecting your vehicle.
Our service technicians work efficiently to return your vehicle to the roads of Hardeeville, Bluffton, and Hilton Head Island.
Alfa Romeo Maintenance
Our service technicians' goal is to provide convenient, quality service for your car. If repairs require certain parts, we carry authentic Alfa Romeo OEM parts, which offer a perfect fit. Have your oil changed, the battery replaced, or brakes inspected and get back to driving the car you love.
We also carry OEM accessories and high-performance parts to assist with the vehicle customization process. We're happy to have a state-of-the-art service center dedicated to providing outstanding repair and maintenance for a luxury brand like Alfa Romeo.
Regular maintenance is important because any issues can be spotted and fixed in a timely manner. When your car is firing on all cylinders, you'll get the best performance, fuel economy, and overall power. The best way to avoid expensive repairs is to stay up to date with regular maintenance. It preserves the value of your Alfa Romeo, too.
Schedule Service Online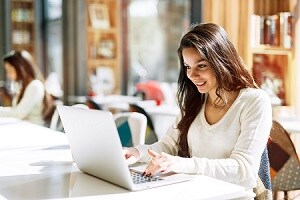 It's easy to schedule service online. Just fill out some simple information in our online form, and we'll be in touch to confirm your appointment. Don't forget to let us know the type of service needed and which day works best for you.
Our services include:
Air conditioner repair
Tire balancing
Coolant flushes
Engine tune-ups
Front-end alignment
Oil changes
Transmission flushes
And more
Caring For Your Alfa Romeo
Regardless of the car you've chosen to drive, regular maintenance and service is needed to take care of it. The professional technicians at Peacock Alfa Romeo work in a state-of the-art service center with the latest equipment to help properly maintain and repair your car.
A luxury vehicle like an Alfa Romeo deserves the special care and attention you'll only find at our service center. We look forward to keeping your car in the best shape possible.